---
Join our list
Subscribe to our mailing list and get interesting stuff and updates to your email inbox.
Author(s): Max Lucado
Publisher: Thomas Nelson
Price: $2.99 (Mar 6-8)


Are you ready to hope again? Are you ready to let go of doubt and sorrow? Just listen carefully. God is whispering your name.
Somewhere, between the pages of this book and the pages of your heart, God is speaking. And He is calling you by name.
Maybe that's hard to believe. Maybe you just can't imagine that the One who made it all thinks of you that personally — that He keeps your name on His heart and lips.
But it's true. In the Bible and in the circumstances of your life, He whispers your name lovingly. Tenderly. Patiently but persistently. Let these stories remind you of the God who knows your name.
Some of the stories are from the Bible. Some are drawn from everyday life. Most are about people who are lost … or weary … or discouraged — just like you may be. If you let them, they will tell the story of your life. And the story of a God who speaks into your situation.
So listen closely as you turn these pages. Listen for the Father's gentle whisper that can erase your doubt, your sorrow, your weariness, your despair.
It really is your name that you hear, and the Voice that calls is more loving that your ever dared dream. Listen. And learn to hope again.
---
Author(s): Max Lucado
Publisher: Thomas Nelson
Price: $0.99 (Ends Jan 2)


In Our Ultimate Hope, Max Lucado unpacks the undeniable problem of fallen mankind and the unshakable promise God offers of "no condemnation." With scripted prayers and guided questions to help renew your soul, Our Ultimate Hope is the perfect companion to Unshakable Hope.
The realization of our moral debt sends some people into a frenzy of good works. Life becomes an unending quest to do enough, be better, accomplish more. A pursuit of piety. We attend church, tend to the sick, go on pilgrimages, and go on fasts. Yet deep within is the gnawing fear, What if, having done all that, I've not done enough?
Other people respond to the list, not with activity, but unbelief. They throw up their hands and walk away exasperated. No God would demand so much. He can't be pleased. He can't be satisfied. He must not exist. If he does exist, he is not worth knowing.
Two extremes. The legalist and the atheist. The worker desperate to impress God. The unbeliever convinced there is no God. Can you relate to either of the two? Do you know the weariness that comes from legalism? Do you know the loneliness that comes from atheism?
What do we do? Are despair and disbelief the only options?
Join Max on a soul-renewing guide through Scripture's ultimate hope: "There is now no condemnation for those who are in Christ Jesus" (Rom. 8:1).
---
Author(s): Max Lucado
Publisher: Thomas Nelson
Price: $2.99 (Nov 22 Only)


Grace.
We talk as though we understand the term. The bank gives us a grace period. The seedy politician falls from grace. Musicians speak of a grace note. We describe an actress as gracious, a dancer as graceful. We use the word for hospitals, baby girls, kings, and premeal prayers. We talk as though we know what grace means.
But bestselling author Max Lucado says we've settled for a wimpy grace, a goldfish grace that sits in a bowl on the shelf and never causes trouble or demands a response.
Now available as a trade paperback, Lucado's bestselling book reminds readers that there's more to grace than we've ever imagined. In this cornerstone message of Lucado's ministry, he challenges readers to not only receive grace but also to be changed by grace. Shaped by grace. Strengthened by grace. Emboldened by grace. Softened by grace. Snatched by the nape of their neck and shaken to their senses by grace.
---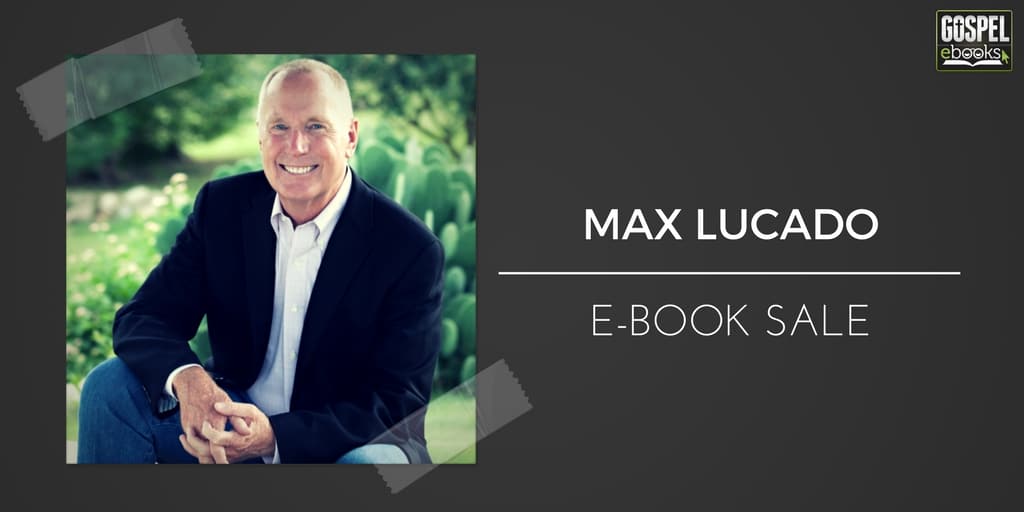 In this grab bag we have 8 e-books from the Life Lessons Series which were written by Max Lucado. The prices and sale dates that the publisher has provided are under each ebook cover.
[table "3827" not found /]
---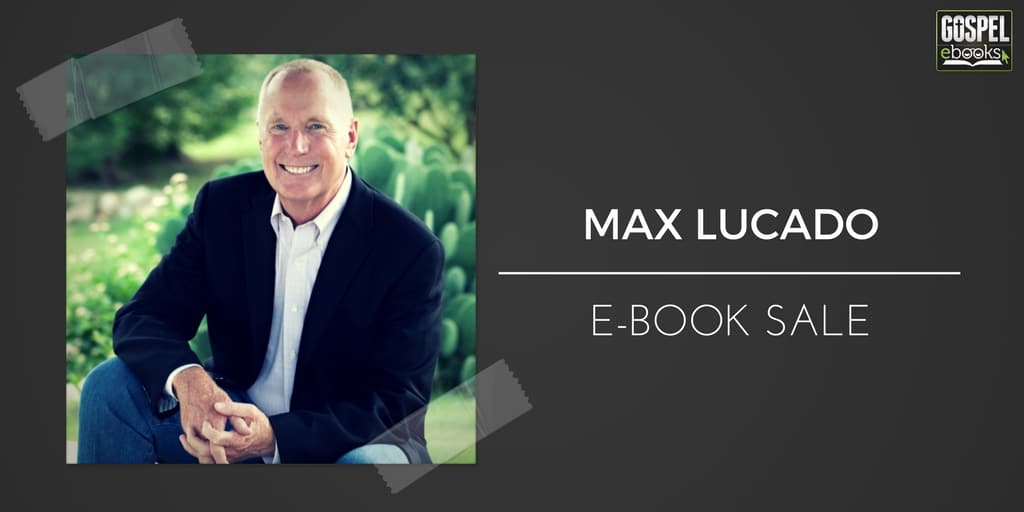 In this grab bag, we have 7 e-books from Max Lucado. The prices that our source has provided are under each e-book cover.
---
---
Gospel eBooks is a participant in the Amazon Services LLC Associates Program, an affiliate advertising program designed to provide a means for sites to earn advertising fees by advertising and linking to amazon.com. View our
Privacy Policy
.