---
Join our list
Subscribe to our mailing list and get interesting stuff and updates to your email inbox.
Author(s): Frank Viola & Mary DeMuth
Publisher: Baker Books
Price: $0.99 

Two thousand years ago, Jesus Christ met face-to-face with people just like you. Broken, imperfect, sometimes fearful and without hope. The Day I Met Jesus is a beautifully crafted narrative that chronicles the remarkable encounters of five women in the Gospels who were desperate to find wholeness, security, and purpose. Like all of us, these women struggled with the regrets of their pasts, the stresses of their presents, and the worries of their tomorrows.
Join Frank Viola and Mary DeMuth on a fascinating journey back in time as they retell the dramatic accounts of five women who met Jesus. Each narrative is told from each woman's unique perspective, yet tightly grounded in the Gospel accounts and faithful to first-century history. Elegantly written and profoundly stirring, this book blends creative narrative with uncommon insight, spiritual depth, and practical application.
If you are someone who seeks a renewal of hope, faith, and love, The Day I Met Jesus will make your Bible come to life and usher you into a fresh encounter with your Lord.
---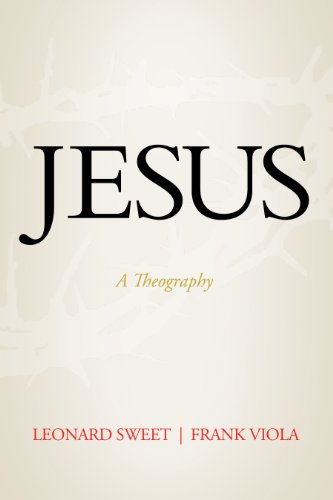 Author(s): Leonard Sweet & Frank Viola
Publisher: Thomas Nelson
Price: $0.99   (Sept 26-28)


Jesus says, "The Scriptures point to me!" (John 5:39 NLT). But what does that mean exactly?
The twenty-seven books of the New Testament are largely a commentary on the Old Testament, and each part of the Bible is a signpost to Jesus. Once this is properly understood, everything changes, including our own identities. In this magisterial work you will discover a Jesus who is larger, more glorious, and more challenging than most of us have ever imagined.
Biographies of Jesus generally have been written by those trying to investigate the historical Jesus with little attention given to the grand narrative of Scripture. On the flip side, those interested in tracing the theology of Scripture are typically disinterested in historical Jesus studies. These two approaches have yet to converge…until now.
Jesus is written for the average reader as well as scholars. Leonard Sweet and Frank Viola (authors of Jesus Manifesto) unfold the greatest story ever told in a fresh and invigorating way. So whether you are a seasoned Christian, a new believer, or someone who is intrigued by Jesus, this book unveils the discoveries of a lifetime, transforming the tired and familiar way we have read the Bible into an electrifying journey of rediscovering Christ.
Introducing a new kind of Jesus biography.
In this compelling work, authors Leonard Sweet and Frank Viola reclaim the entire Bible as a gripping narrative about Jesus Christ.
Virtually every other "Jesus biography" begins with the nativity account in Bethlehem. In this groundbreaking book, Sweet and Viola begin before time, in the Triune God, and tell the complete interconnected story of Jesus from Genesis to Revelation.
Jesus: A Theography is the first book ever written to combine historical Jesus studies with biblical theology, crafting together one breathtaking saga that tells the Jesus story in both Old and New Testaments. This flagship book demonstrates clearly that every bit of Scripture is part of the same stunning drama, what the authors refer to as the theography of Jesus Christ.
---
In this grab bag we have 22 e-books from David C. Cook. The prices and sale dates that the publisher has provided are under each ebook cover.
[table "4341" not found /]
---
In this grab bag we have 21 e-books from David Cook. The prices and sale dates that the publisher has provided are under each ebook cover.
[table "4337" not found /]
---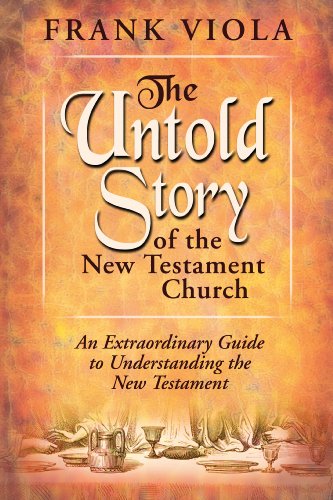 Author(s): Frank Viola
Publisher: Destiny Image Publishers
Price: $0.99 (Ends May 16)


A Masterpiece in Narrative Ecclesiology
Watch the New Testament come alive! Understand God's Word like never before!
The New Testament is often hard to understand. A major reason is because it is not arranged in chronological order. Paul's letters, for example, are arranged by size rather than chronologically. This makes the New Testament a bit like a Chinese puzzle! For this reason, one famous Bible scholar said that reading the New Testament letters is like hearing one end of a phone conversation. The book you hold in your hands reconstructs the other end so that you can understand virtually every word.
"The Untold Story of the New Testament Church" is a unique Bible handbook that weaves Acts and the Epistles together chronologically . . . creating one fluid story. This epic volume gives readers a first-hand account of the New Testament drama that is riveting and enlightening. It includes dates, maps, and background information about the people, the cities, and the events of the first-century church using a "you-are-there" approach.
Get up-close and personal with apostles Paul, Peter, James and John and learn of their personal struggles. Understand the circumstances behind each inspired letter they penned. Watch the chaotic swirl of first-century people and events fall into place before your very eyes. Discover what Paul's "thorn in the flesh" really was. Learn what happened to all the apostles after the book of Acts was finished. Be ushered into the living, breathing atmosphere of the first century and uncover the hidden riches found in God's Word.
---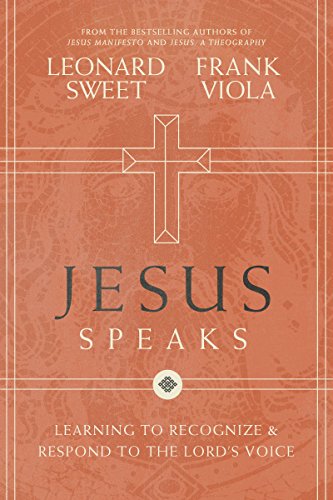 Author(s): Leonard Sweet & Frank Viola
Publisher: Thomas Nelson
Price: $1.99 (May 6-8)


My sheep hear My voice, and I know them, and they follow Me.
~ Jesus, John 10:27
Countless Christians today are hungry to hear God's voice. The trouble is, many don't know how. In a warm and practical way, Jesus Speaks teaches readers how to listen for the voice of Jesus. The bookexplores the various ways in which Christ speaks today and how His sheep can grow in their ability to recognize and respond to His voice daily.
By exploring how the disciples interacted with the risen Jesus—from the Gospels to Revelation—Sweet and Viola unpack the myriad of ways the Lord speaks to His people today. They demystify the process, providing practical handles on how you can recognize the voice of Jesus in your own life.
In 2009, Leonard Sweet and Frank Viola set out on a journey of discovery. They had one goal: to help restore the supremacy and sovereignty of Jesus Christ above all else. Soon after, they released their national bestseller, Jesus Manifesto. Two years later, they released Jesus: A Theography, beautifully establishing that all Scripture unveils a person—the Lord Jesus Christ. Jesus Speaks is the long-awaited third volume in their JESUS trilogy. Read it and be equipped to hear the voice of your Lord.
"He who has ears to hear, let him hear."
---
Author(s): Frank Viola
Publisher: Baker Books
Price: $0.99 (Feb 22-28)


Why does the allegiance that radical terrorists give to their false cause exceed the allegiance that most Christians today give to Jesus Christ?
In Insurgence, bestselling author Frank Viola presents a radical proposal for Christians. Namely, that we have lost the explosive, earthshaking gospel of the kingdom that Jesus, Paul, and the other apostles preached. Viola argues that we've lost this dynamic, titanic, living gospel and exchanged it for a gospel of religious duty or permissiveness and "easy believism."
In today's politically charged era, Christians on the progressive left as well as the conservative right both equate their particular viewpoints with the kingdom of God. Viola challenges and dismantles these perspectives, offering a fresh and revolutionary look at the gospel of the kingdom.
Viola writes with gripping power, challenging Christians to embrace an unparalleled allegiance to Jesus Christ and his kingdom. This high-octane message is being reclaimed today, launching a spiritual insurgence.
---
---
Gospel eBooks is a participant in the Amazon Services LLC Associates Program, an affiliate advertising program designed to provide a means for sites to earn advertising fees by advertising and linking to amazon.com. View our
Privacy Policy
.