---
Join our list
Subscribe to our mailing list and get interesting stuff and updates to your email inbox.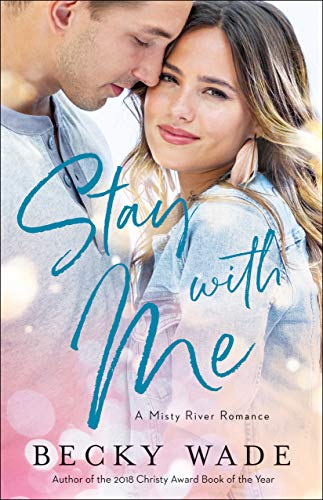 Stay with Me (Misty River Romance, A Book #1)
Author(s): Becky Wade
Publisher: Bethany House Publishers
Price: $1.99

Winner of the Contemporary Romance category of the Christy Award
Winner of the Romance Category of the Kipp Book Award
Loving her is a risk he can't afford . . . and can't resist.
When acclaimed Bible study author Genevieve Woodward receives an anonymous letter referencing her parents' past, she returns to her hometown in the Blue Ridge Mountains to chase down her family's secret. However, it's Genevieve's own secret that catches up to her when Sam Turner, owner of a historic farm, uncovers the source of shame she's worked so hard to hide.
Sam has embraced his sorrow, his isolation, and his identity as an outsider. He's spent years carving out both career success and peace of mind. The last thing he wants is to rent the cottage on his property to a woman whose struggles stir his worst failure back to life. Yet can he bear to turn her away right when she needs him most?
"Wade launches the Misty River Romance series with this crafty mix of tragedy, intrigue, and romance. . . . Wade's endearing love story will appeal to readers of Susan May Warren."–Publishers Weekly
---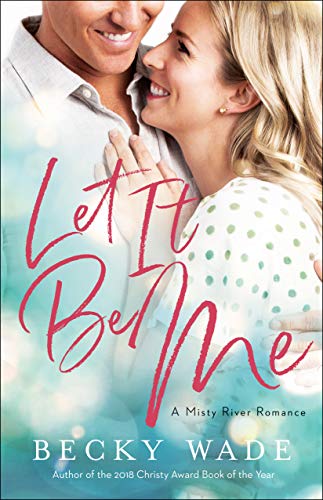 Let It Be Me (Misty River Romance, A Book #2)
Author(s): Becky Wade
Publisher: Bethany House Publishers
Price: $3.79

The one woman he wants is the one he cannot have.
Former foster kid Sebastian Grant has leveraged his intelligence and hard work to become a pediatric heart surgeon. But not even his career success can erase the void he's tried so hard to fill. Then he meets high school teacher Leah Montgomery and his fast-spinning world comes to a sudden stop. He falls hard, only to make a devastating discovery–Leah is the woman his best friend set his heart on months before.
Leah's a math prodigy who's only ever had one big dream–to earn her PhD. Raising her little brother put that dream on hold. Now that her brother will soon be college bound, she's not going to let anything stand in her way. Especially romance . . . which is far less dependable than algebra.
When Leah receives surprising results from the DNA test she submitted to a genealogy site, she solicits Sebastian's help. Together, they comb through hospital records to uncover the secrets of her history. The more powerfully they're drawn to each other, the more strongly Sebastian must resist, and the more Leah must admit that some things in life–like love–can't be explained with numbers.
---
---
Gospel eBooks is a participant in the Amazon Services LLC Associates Program, an affiliate advertising program designed to provide a means for sites to earn advertising fees by advertising and linking to amazon.com. View our
Privacy Policy
.