---
Join our list
Subscribe to our mailing list and get interesting stuff and updates to your email inbox.
Author(s): Kelly McCorkle Parkison
Publisher: Ambassador International
Price: $2.99 (July 21-24)


There are an estimated 20 million orphans in the country of India. Thanks to Kelly and Scott Parkison, that number has decreased by one. Having promised to never return to India after her experience on the reality show The Amazing Race, Kelly never dreamed she would one day be a mother to a beautiful Indian girl named Lyla. This is the amazing and true story of how God uses the most unlikely circumstances for His greater purpose. Calling the Parkison's adoption story a rollercoaster ride of emotion would be an understatement. After almost every major decision in the Parkison's adoption process, God put a twist in their carefully laid plans only to lead them to greater opportunities. Faced with an overwhelming amount of fundraising, mountains of adoption paperwork, an unexpected pregnancy, a medical issue to patch with their new daughter, and the adjustment of bringing their child into a new culture, the Parkisons clung to God through their whirlwind adoption of Lyla. Their heartwarming story is a beautiful testament to the gift of adoption on this earth and the love of God for all of us as His children.
---
Author(s): Joanna Graham
Publisher: Ambassador International
Price: $1.99 (July 14-17)


As one of the most heartbreaking experiences in life, infertility can shatter dreams and crush spirits in its unyielding wake. Almost taboo, this struggle is rarely discussed within many Christian circles, which can leave affected couples with more questions than answers. The Inconceivable Truth provides a new approach for addressing some of the struggles Christian couples face today and the truth of what it is to be unable to conceive. It is the author's hope that as you confront some of the same issues she did, her story will help you to make God-honouring decisions and understand better the place of infertility in our lives. To find peace and joy in this difficult season, our counsel must be rooted in the Bible and in Christ. Join Joanna as she shares what God taught her during her family's infertility journey. May His book come alive in ways that will excite your soul and draw your heart and eyes upward to Jesus.
---
In this grab bag we have 3 e-books from the Appalachian Roots Series which were published by Ambassador International. The prices and sale dates that the publisher has provided are under each book cover.
[table "1812" not found /]
---
Author(s): Donald Orthner
Publisher: Ambassador International
Price: $1.99 

Psalms is widely considered the most-loved book in the Bible. Its intensely personal passages picture our own struggles, defeats, and victories; its instruction includes numerous principles and practices for godly worship, service, and day-to-day living. The Psalms high praises of Almighty God ring through many of our beloved hymns and songs. Psalms historical scope ranges from the days of creation through prophecies of the Messiah's life, death, resurrection, and coming again. (more…)
---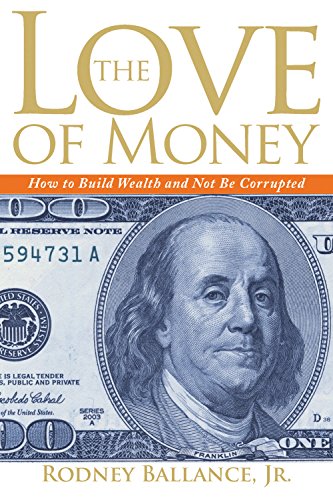 Author(s): Rodney Ballance
Publisher: Ambassador International
Price: $1.59 

Many Christians are familiar with the story Jesus told about the rich young ruler. He said a camel would sooner pass through the eye of a needle than the rich man would enter the kingdom of Heaven. What some people don't realize, when it comes to finances, is that in the same book of the Bible Jesus also told the parable of the three servants given gifts by their master according to their abilities. When the master returned from his travels, he demanded an accounting of those gifts. (more…)
---
Author(s): D.M. Webb
Publisher: Ambassador International
Price: $0.99 

Two brothers, one death–the bond of brotherhood faces its greatest challenge against resentment and guilt.
Can the love between two brothers eventually win against pain and guilt?
When Firefighter David Boyette's fiancée perishes in a car fire, he blames his brother, Sgt. Jeremy Boyette, for her death.
Three years later, David returns home with a dark and devastating secret. (more…)
---
Watch yesterday's Hangout with David Sitton below!
Congrats to Estefany Barreto for winning the contest!
---
---
Gospel eBooks is a participant in the Amazon Services LLC Associates Program, an affiliate advertising program designed to provide a means for sites to earn advertising fees by advertising and linking to amazon.com. View our
Privacy Policy
.