---
Two Gilbert Morris Trilogies (Barbour)
We're sorry but you missed this offer. It is no longer free or a deal.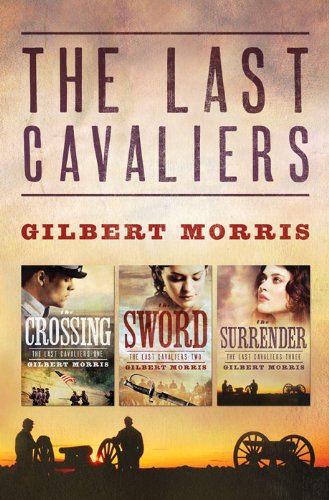 Last Cavaliers Trilogy (The Last Cavaliers)
Author(s): Gilbert Morris
Publisher: Barbour Books
Price: $0.99 (June 11-18)


Relive Civil War history with beloved author Gilbert Morris. In the complete Last Cavaliers series, Yancy, Clay, and Morgan Tremayne join forces with three of the Civil War's greatest generals—Stonewall Jackson, Jeb Stuart, and Robert E. Lee. But as the battle rages between North and South, both the soldiers and the generals find personal battles raging in their hearts as they're forced to leave behind the women they love.
---
The Western Justice Trilogy
Author(s): Gilbert Morris
Publisher: Shiloh Run Press
Price: $2.99 (June 11-18)


Join bestselling and beloved author Gilbert Morris on three Old West adventures in which desperate women place their trust in the hands of unlikely heroes. Rosa's land is overrun by a gang of bandits, but only Faye, a genteelly bred lawman-want-to-be, will answer her call for help. Sabrina can only find Waco to hire to go after the outlaws who kidnapped her sister, but he is an ex-criminal himself. Raina plans a daring escape that relies on following Ty out of town, but he has gotten locked up in jail. Includes: Rosa's Land, Sabrina's Man, and Raina's Choice