---
TODAY ONLY: Two Charles Martin E-Books
We're sorry but you missed this offer. It is no longer free or a deal.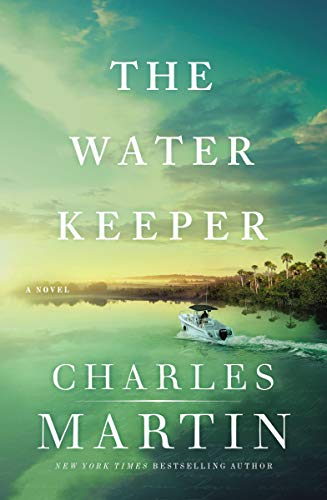 The Water Keeper (A Murphy Shepherd Novel Book 1)
Author(s): Charles Martin
Publisher: Thomas Nelson
Price: $2.99  (Sept 22 Only)


A riveting new story of heroism, heartache, and the power of love to heal all wounds.
Murphy Shepherd is a man with many secrets. He lives alone on an island, tending the grounds of a church with no parishioners, and he's dedicated his life to rescuing those in peril. But as he mourns the loss of his mentor and friend, Murph himself may be more lost than he realizes.
When he pulls a beautiful woman named Summer out of Florida's Intracoastal Waterway, Murph's mission to lay his mentor to rest at the end of the world takes a dangerous turn. Drawn to Summer, and desperate to find her missing daughter, Murph is pulled deeper and deeper into the dark and dangerous world of modern-day slavery.
With help from some unexpected new friends, including a faithful Labrador he plucks from the ocean and an ex-convict named Clay, Murph must race against the clock to locate the girl before he is consumed by the secrets of his past—and the ghosts who tried to bury them.
With Charles Martin's trademark lyricism and poignant prose, The Water Keeper is at once a tender love story and a heartrending search for freedom.
"I'm telling you, it's an action-packed, classic Charles Martin romance novel unlike anything I've ever read. And remember . . . the day you pick up this book is the day you become temporarily unavailable to the world." —Charlie Martin, son of Charles Martin
"Charles Martin fans rejoice, because he's done it again . . . a multilayered story woven together with grace and redemption, and packed tight with tension and achingly real characters." —Lauren Denton, USA TODAY bestselling author of The Hideaway
"In The Water Keeper Charles Martin crafts a compelling story with skill and sensitivity. Open the pages of this book and you'll enter the world of characters caught up in a real-life drama that grips the heart. As with all of Charles's books you never finish it—you continue to live there in your own imagination. Current fans won't be disappointed; new readers will understand why Charles Martin is on the short list of contemporary authors I recommend above all others." —Robert Whitlow, bestselling author
---
The Dead Don't Dance (Awakening Book 1)
Author(s): Charles Martin
Publisher: Thomas Nelson
Price: $2.99  (Sept 22 Only)


Experience Charles Martin's debut novel, a story of loss and undying love written in his signature emotive and heartrending style.
A sleepy rural town in South Carolina. The end of summer and a baby about to be born. But in the midst of hope and celebration comes unexpected tragedy, and Dylan Styles must come to terms with how much he's lost. Will the music of his heart be stilled forever—or will he choose to dance with life once more, in spite of sorrow and heartbreak?
The Dead Don't Dance is a bittersweet yet triumphant love story—a tale of one man's journey through the darkness of despair and into the light of hope.
Full-length, emotive Southern fiction
Sequel: Maggie
Gospel eBooks is a participant in the Amazon Services LLC Associates Program, an affiliate advertising program designed to provide a means for sites to earn advertising fees by advertising and linking to amazon.com. View our
Privacy Policy
.