---
The Complete Infidel's Guide to the Koran (Complete Infidel's Guides)
We're sorry but you missed this offer. It is no longer free or a deal.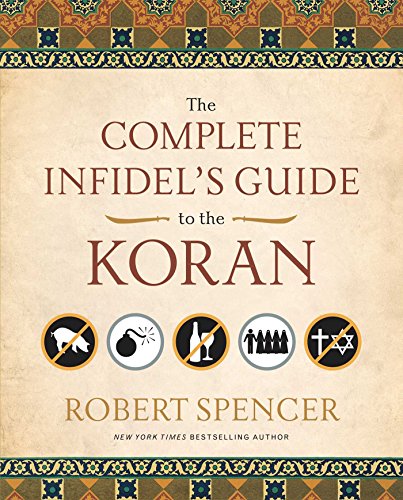 Author(s): Robert Spencer
Publisher: Regnery Publishing
Price: $0.99

The Complete Infidel's Guide to the Koran exposes how the Koran incites hatred and violence and is anti-democratic, anti-freedom, and intolerant of any other ideology. Stripping out the obsolete debate, The Complete Infidel's Guide to the Koran focuses on the decrees toward Jews and Christians, how they were viewed by Muhammad, what "the infidels" have done wrong and what the Koran has in store for them.
The Complete Infidel's Guide to the Koran is the essential primer to comprehending one of the most cryptic and misunderstood religious texts. Robert Spencer sheds light on the violence inherent in the Koran and reveals the frightening implications for the War on Terror, the U.S. and the world.
In The Complete Infidel's Guide to the Koran you will learn:
The true meaning of celebrated and seemingly benign verses, such as "Strive in the way of Allah" and "Persecution is worse than slaughter"
How the Koran sanctions domestic abuse, honor killing, and murder
How the Koran not only discourages Infidels from reading it but mandates that they don't even touch it
Why Obama, Clinton, and others are dangerously close to supporting multiculturalism based on an ideology that aims to destroy the principles America holds dear
Gospel eBooks is a participant in the Amazon Services LLC Associates Program, an affiliate advertising program designed to provide a means for sites to earn advertising fees by advertising and linking to amazon.com. View our
Privacy Policy
.