---
Uncommon Finances Interactive Book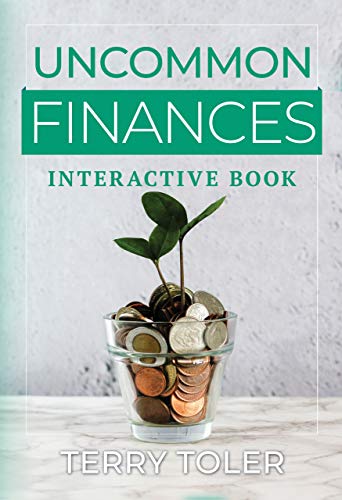 Author(s):
Terry Toler
Publisher:
 N/A
Price:
$4.99
This twenty-one interactive Bible Study from best selling author Terry Toler debunks the entire teaching and concept of tithing as the way in which to attain the favor and blessing of God.
Instead, the author takes the reader on a journey of faith as you learn how to access God's financial blessings through the new covenant of grace.
This Bible study has been downloaded by thousands of people through the years and is available for the first time in print.
Here is what others are saying about this transformative work:
"You've explained the truths about finances for the Christian better than anyone I've ever read."
"This book has revolutionized our finances."
"It sets us free from the bondage we've been living under all these years."
"I can see where this book will be controversial. You've used Scripture to show that today's churches are incorrectly preaching biblical truths about tithing and finances."
Gospel eBooks is a participant in the Amazon Services LLC Associates Program, an affiliate advertising program designed to provide a means for sites to earn advertising fees by advertising and linking to amazon.com. View our
Privacy Policy
.