---
P3 – Peace, Purpose, and the Passion-Filled Life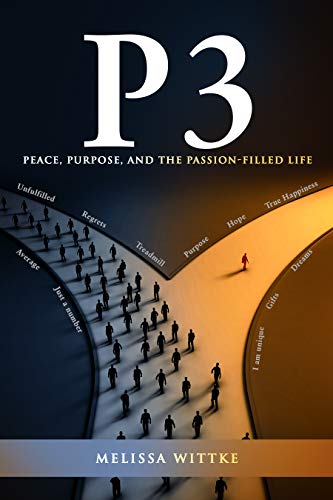 Author(s):
Melissa Wittke
Publisher:
 N/A
Price:
$2.99
YOU were born to be AMAZING! Let me say that again. YOU are here at this exact time, in this exact place to have an AMAZING life. If you are not having it, I can relate. I spent way too many years living a life that was so much less than I was created for, and unfortunately, I know I am not alone. But, now I know the truth of what life is meant to be.
Join me as I share with the world what God said to me that has changed my life and the lives of countless people around me. There are 3 simple things I believe we need to do in our LIFETIME to have the life we were created for.
Refuse to settle and have an AMAZING life that is filled with Peace, Purpose and Passion!
Gospel eBooks is a participant in the Amazon Services LLC Associates Program, an affiliate advertising program designed to provide a means for sites to earn advertising fees by advertising and linking to amazon.com. View our
Privacy Policy
.