---
God Loves Your Work: Discover Why He Sends You to Do What You Do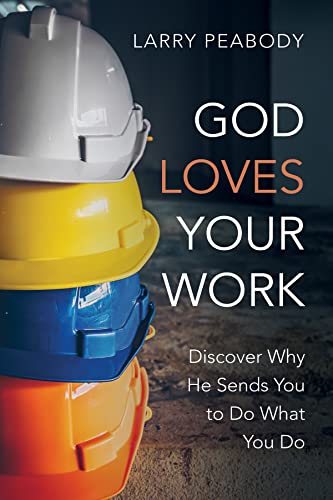 Author(s):
Larry Peabody
Publisher:
Wipf and Stock Publishers
Price:
$2.99
If you know God loves your work, you can—as Paul put it—"work at it with all your heart." But too often even Christians find it hard to engage fully with what occupies them for hours every day. This book will help you relate your work to God's eternal kingdom purposes. Here you will find not just one or two but several biblical reasons for getting up and going to work.
During your lifetime you will spend, perhaps, 100,000 hours working in paid or unpaid work. Will you see spiritual significance in those hours? In the end, will they really matter? These easy-to-read chapters will help you view your daily work within a new and much larger perspective. For example, what if you were to begin seeing your work as a worship offering that God gladly receives? Or what if you were to discover how he intends to use your work to further your own spiritual growth?
Get set to move from "Thank God, it's Friday!" to "Wonderful, it's Monday again!"
Gospel eBooks is a participant in the Amazon Services LLC Associates Program, an affiliate advertising program designed to provide a means for sites to earn advertising fees by advertising and linking to amazon.com. View our
Privacy Policy
.