---
The Makaum War (Books #1-2)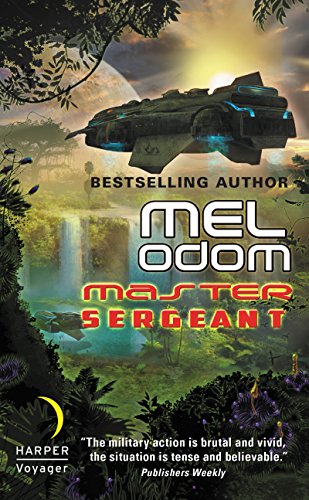 Master Sergeant: The Makaum War: Book One
Author(s): Mel Odom
Publisher: Harper Voyager
Price: $0.99

Fans of classics like Starship Troopers and The Forever War–as well as modern masters like Ian Douglas, Jack McDevitt, B.V. Larson, and Marko Kloos—will be sucked into Mel Odom's military science fiction series, the Markaum War, starting with Master Sergeant.
They call it The Green Hell. A maze of tangled jungle, the planet Makaum is one of the most dangerous places in the universe. And for Terran Military Master Sergeant Frank Sage, it is now home.
The war between the Terrans and the Phrenorians rages, and both sides have their sights set on Makaum. If the planet's rich resources fall into enemy hands it could mean devastation for the Terran Army. To ensure that doesn't happen, Sage is sent to assess the Makaum troops and bring them in line with Terran Military standards. But soon after arriving at his post, he realizes the Phrenorians are not the only threat. Heading up a small but fearless unit, Sage must stop a brewing civil war with the power to unleash a galactic cataclysm unlike anything ever seen.

---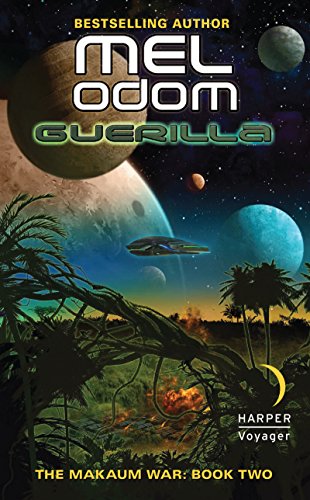 Guerilla: The Makaum War: Book Two
Author(s): Mel Odom
Publisher: Harper Voyager
Price: $1.99

The second installment of the Markaum War series by Mel Odom takes these military sci-fi books to the next level, perfect for readers of Jay Allan's Crimson Worlds novels.
He's behind enemy lines. But those lines are shifting beneath his feet.
In the jungles of Makaum, the Terran military is locked in a critical standoff over the planet's resources with the hostile Phrenorians, even as both species maintain uneasy relations with the locals. Tensions could ignite at a moment's notice. And Master Sergeant Frank Sage has just stumbled upon the spark plug.
Alongside trusted Makaum scouts, Sage is running recon on what is possibly an unsanctioned Phrenorian military base.Deep in the savage wilderness, Sage recognizes the renowned Phrenorian warrior arriving on-site: Zhoh GhiCemid. As Sage knows firsthand, Zhoh's presence could mean trouble.
Meanwhile, a mysterious faction of Makaum insurgents breaks the fragile peace with a reckless attack on the Terran base. Before the situation devolves into chaos, Sage must learn to think like his adversaries—devious friends and deadly foes alike.
Gospel eBooks is a participant in the Amazon Services LLC Associates Program, an affiliate advertising program designed to provide a means for sites to earn advertising fees by advertising and linking to amazon.com. View our
Privacy Policy
.